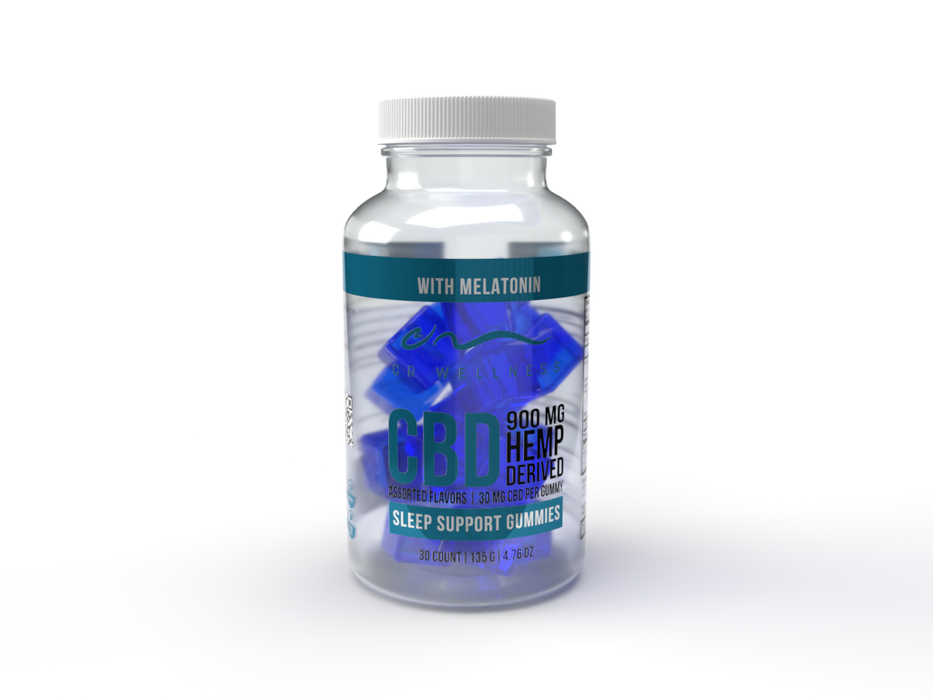 CR WELLNESS Gummy bottles Melatonin 900 mg
Enjoy all the benefits of CBD packed into a sweet, chewy gummy while improving your sleep quality. Each Gummy contains 30 MG of pure CBD! With assorted flavors, Caffeine and Guaraná in every bottle, CR WELLNESS Gummies are a convenient way to support a healthy lifestyle & improving your sleep quality.
To increase the efficacy of the gummy, chew, place under your tongue & wait 15-20 seconds while it dissolves, and then swallow.

Each 30 CT bottle contains 900 MG of Hemp-Derived Cannabidiol (CBD).

The Hemp-Derived CBD in this product is US Grown and contains <0.3% D9-THC.