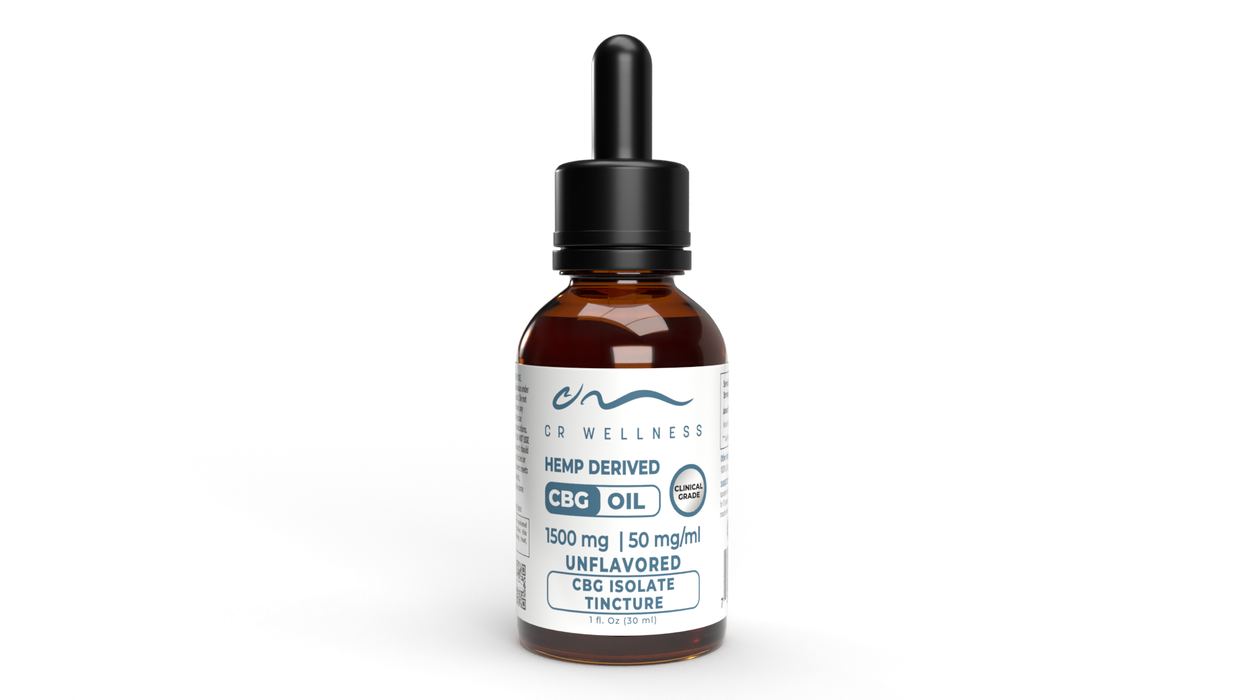 Tincture CR WELLNESS CBG 1500 mg
Description
CBG is a precursor compound nicknamed the "mother of all cannabinoids" by scientists. It's the compound responsible for helping the other cannabinoids you love come into being.

This versatile oil can be used as CBG oral drops, added to foods, used topically or as vape liquid. Made from organic hemp, CR WELLNESS Unflavored CBG Oils are infused with high-quality CBN oil to provide a potent and natural solution.
CR WELLNESS, we pride ourselves on producing 100% natural supplements that are safe for topical use. Our CBD liquids are Premium Gold quality and test at a 7X higher concentration than our competitor's products, ensuring that you get the most out of every drop. For high-quality, natural CBD hemp oils, look no further than CR WELLNESS Tinctures.
CBG may do the following:
Promote natural neuroprotectivity
Promote natural Bone Health
Promote everyday Wellness
Help with inflammation
Help with Bladder issues
Promote healthy, natural skin
Promote a healthy appetite
 Product Specs
1500 mg CBG Oil
50 mg/mL
30 mL (Bottle)
CBG Oil

Third part Lab-Tested 
All our products contain less than 0.3% THC
Process
From genetics to cultivation and production, we take a hands-on approach every step of the way to ensure the highest quality product. We take pride in managing our own farms and processing facilities to maintain the optimal product lifecycle.
Recommended Use
Take one (1) mL by mouth, holding under your tongue for 15-30 seconds and swallow. Avoid drinking for 10-15 minutes after consumption for optimal absorption.